Hadrian's Cycle Challenge
Hadrian's Cycle Challenge 2022
On Saturday 26th June 2022, take on a stunning bike ride through the beautiful Countryside in aid of St Teresa's Hospice.
Entries are £50 per person and can be bought individually. You will be traveling to Carlisle the night before the cycle challenge, and a hotel stay at the participant's cost is involved.
Included in your entry:
Expert Leaders on the day
Training Programme & Kit List
Hospice Goody Bag
Opportunity to take part in training rides
Attendance at a welcome event held by the Hospice team
There will be a limit of 16 participants for safety, and places are booking fast. To guarantee your place on this fantastic event, please fill out the online booking form below.
This event is kindly sponsored by: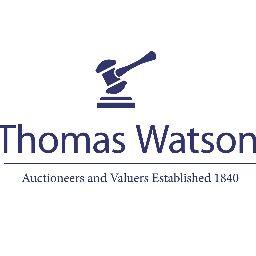 If your business is interested in supporting this event, please contact our dedicated Events Team on 01325 254321 or email [email protected].
Further Information, Rules and Conditions
Please read the following Rules and Conditions before registering. By submitting an online registration you confirm that you have read and fully accept the conditions of entry to the Challenge Event and accept all of the rules and conditions.
The minimum age to take part alone is 18 years old. Anyone under the age of 16 must be accompanied by a participating parent or guardian.
General Rules & Conditions
All participants are responsible for their own medical condition. Neither the organisers of the event, nor our sponsors accept any liability for the health of the entrant. We advise you to seek advice from your GP should you be in any doubt.
Neither the organisers, nor the sponsors have any liability in relation to the Challenge Event. The organisers and the sponsors of the event, to the extent permitted by law, exclude liability for any loss, damage, injury, or consequential loss suffered by any entrant personally or to their property as result of their entry to or participation in this event.
By completing the entry process you are agreeing to fully abide by the rules of the event as they are communicated to you in advance and at the event.
Safety
For your safety and enjoyment of the event, we ask that you follow and adhere to the instructions given by the event organisers and guides.
Participants are recommended to seek advice from their medical practitioner prior to taking part in this event, and make provisions to ensure their safe participation. If you have any medical conditions which could be adversely affected by exercise you must get written clearance from your doctor prior to taking part in the event. 
Participants are asked to come equipped with whatever necessary clothing, medication and nourishment is required to enable enjoyable and safe participation in this activity.
Participants must ensure that their mobile phone is safely protected from adverse weather and not set on silent. 
We aim to ensure the commencement of the event, however, should a decision be necessary to postpone or cancel the event, participants are encouraged to look out for updates via email and via the St Teresa's Hospice social media channels.
Should alterations to the planned activity be necessary to ensure safety of our participants, we will give prior notice either before the event or on arrival to the event of any alterations made. 
The organisers reserve the right to stop walkers continuing if to do so would be potentially dangerous, (e.g. severe weather, onset of darkness). Anyone who then decides to continue will do so at their own risk. 
Coronavirus (COVID-19)
We want all supporters of St Teresa's Hospice to be safe. You must adhere to the current Government guidelines around COVID-19 at all times and these should be viewed at www.gov.uk/government/collections/coronavirus-covid-19-list-of-guidance before you take part.
Refund Policy
In the event the Challenge Event cannot go ahead, every attempt will be made to arrange a new date. Refunds will only be made in the event that the Challenge is unavoidably cancelled by the organisers.
Should you be unable to take part in the event on the day, unfortunately we are unable to refund your entry fee; it will be deemed to be a donation to St Teresa's Hospice.
What Should I Wear? 
British springtime is known to be changeable, so these conditions may be bright and sunny or cold, wet and windy. Please dress appropriately and bring layers. 
An essential 'Kit List' will be included in your information pack. The list includes a mobile phone and advice on appropriate clothing. 
General Data Protection Regulation (GDPR)
By submitting this form you give St Teresa's Hospice explicit consent to process the personal data you have provided for the purposes of your entry in St Teresa's 2022 Challenge Event. We'd also love to keep you up to date with our news, activities and how you can support us in future. You can update your communication preferences or opt-out of receiving communications from us at any time. You can do this by sending an email to [email protected] or by phone on 01325 254321. Find out how we use/look after your data by viewing our Privacy Policy
For any further information, please contact our dedicated Events Team on 01325 254321 or email [email protected].
St Teresa's Hospice reserves the right to update, change or replace any part of these terms and conditions at any time.