Patient Support & Counselling
Our Family Support team offers free, confidential support for people who have been diagnosed with a life-limiting illness, and those who care for them.
We work alongside other health and social care services to help you through this difficult time.
We are here to listen and assist with the stresses, difficulties and changes that may occur while living with a life-limiting illness. Perhaps you are worried about what to tell your children or how you will cope? If there are practical issues that are worrying you, such as finances, benefits, housing or accessing appropriate services, we can offer support and advice with this too.
Our Team includes:
Hospice Social workers
Counsellors
Volunteer support workers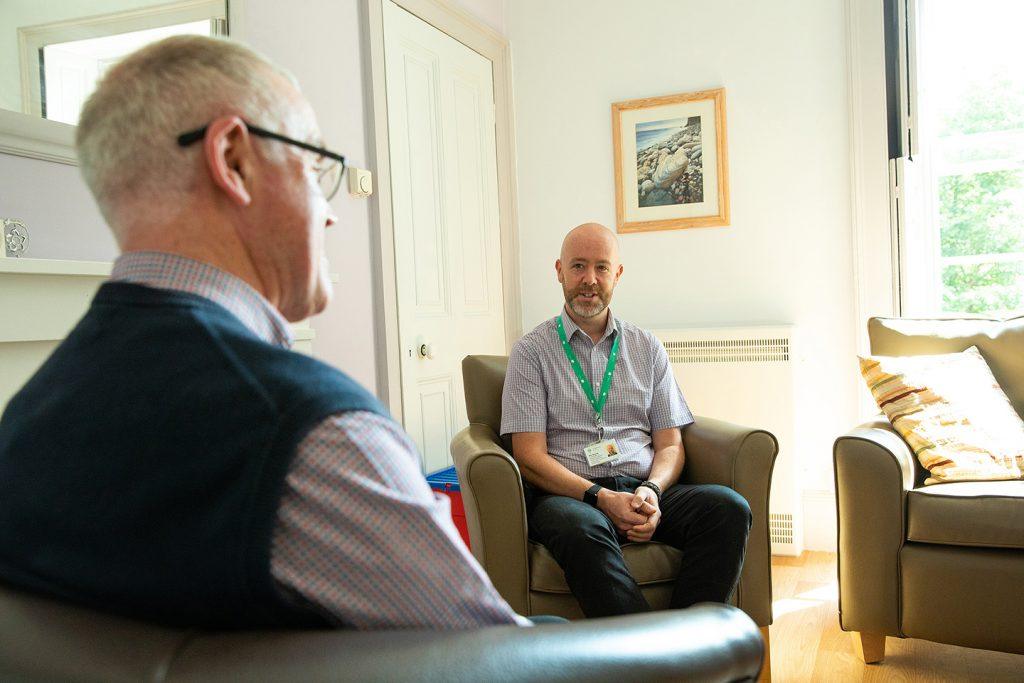 What does the Patient and Family Support Team Offer?
We offer space to talk through what is important to you as well as helping you to access any other relevant support or information.
If you are looking after someone with a life-limiting illness we can assist you to identify your feelings and concerns, then arrange support to meet your needs. We also provide specialist support to children and young people who are close to an adult with a life-limiting illness. In a child friendly way, we enable children to communicate their feelings and concerns. We have private rooms to talk as well as a family and group work rooms designed to allow children and young people to feel at home. We can also visit you at home or in hospital, if appropriate.
All Enquiries
If you have any questions, please contact the Hospice on either the main phone number at 01325 254321 or send us an email.
Feedback
We love to hear your feedback about our services. If you have anything you would like to let us know, please fill out the short form.