In 1998 four North East Hospices got together to set up a special hospice lottery that would help them raise money in their areas, together they launched One Wish.
Who does it benefit?
One Wish Lottery raises vital funds to support a wide range of free services in four hospices in the North East;
St Teresa's in Darlington
St Cuthbert's in Durham
St Benedict's in Sunderland
Butterwick Hospice in Bishop Auckland.
All profits are shared equally between these organisations.
By supporting the One Wish Lottery for just £2 a week you will be assisting your local Hospice and you also stand the chance of winning one of 26 weekly prizes, including a top prize of £1,000, or even the rollover prize of up to £10,000 . Every pound is precious and we thank you for your valued support.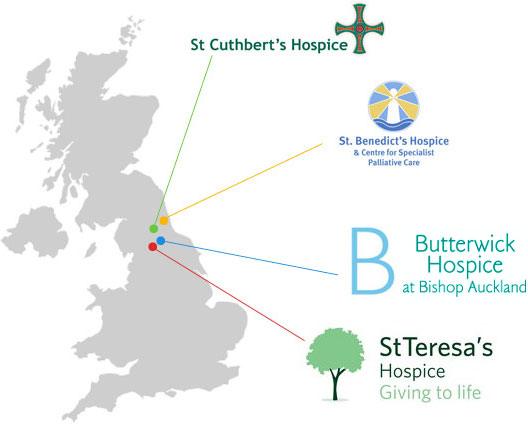 How it works
Once you have joined, you will receive a letter with your unique lottery number.
The draw usually takes place every Friday and winners are selected at random by computer from all of the paid members for the guaranteed prizes of 1 x £1,000 prize, 1 x £250 prize, 1 x £125 prize, 1 x £75, 1 x £50, 1 x £25 prize and 20 x £10 prizes and a chance of winning the rollover prize of up to £10,000.
You don't need to remember to check your numbers and you don't need to do anything to claim your prize – if you win a prize you'll receive a cheque in the post shortly after the draw takes place.
If you do want to check the winning numbers, they are displayed on the One Wish Lottery website and advertised in the Hospices. Players must be 16 or over to play.
What are you waiting for? Please make a difference today!